Here at Wild Atlantic Camp we're keen to keep it local wherever we can and so we were delighted when local photographer, Anne O'Connor, agreed to take some images for us.
Donegal is arguably the most scenic county in Ireland, and definitely the most unspoilt, so we are always keen to share the beauty that we're so lucky to have on our doorstep.   The landscape images we have featured on our home page were taken by Anne and they show off the beauty of our part of north west Donegal at different times of the year.
Here's the lowdown on them.
Glenveagh National Park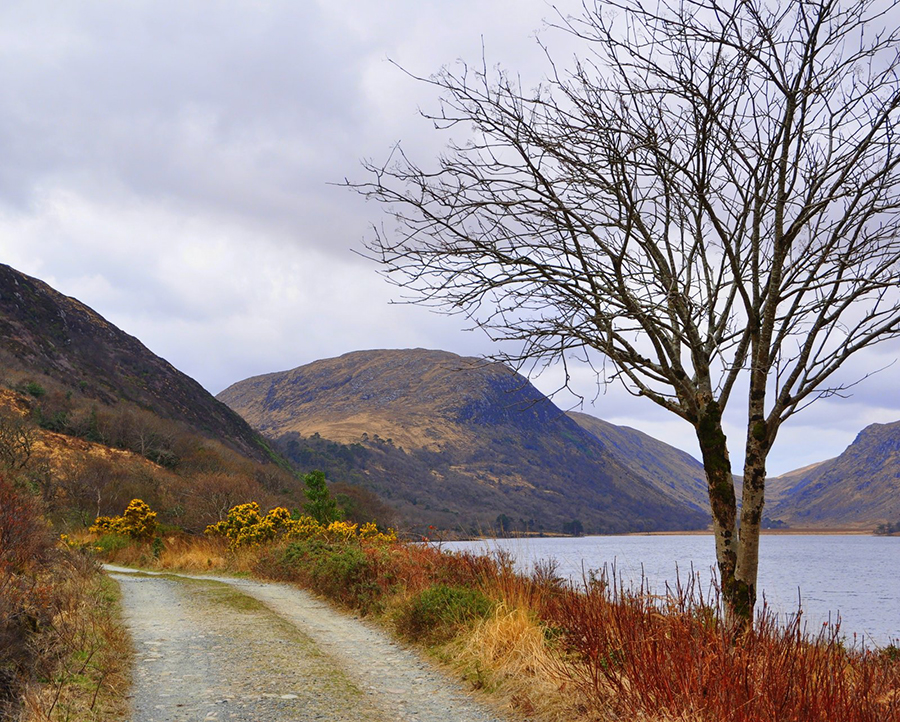 "Glenveagh National Park is a haven of peace and tranquility and you just can't beat it.  The whole place has a magical atmosphere at any time of year," says Anne.  This winter image was taken from the footpath on the south side of the lower castle gardens, leading up the valley on the shore of Lough Veagh.
Muckish Mountain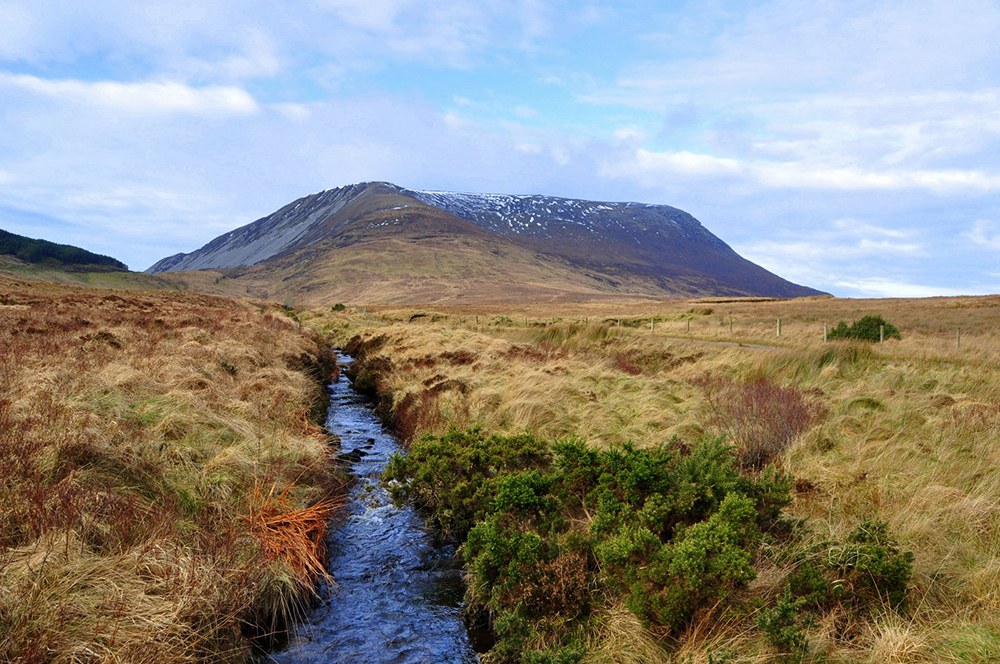 Another winter shot, this time of Muckish Mountain taken from the stone bridge on the road between Glenveagh National Park and Creeslough via Glassan (L1003).  "In this shot," said Anne, "I tried to capture the mountain and how it dominates the landscape."
Tra na Rossan Bay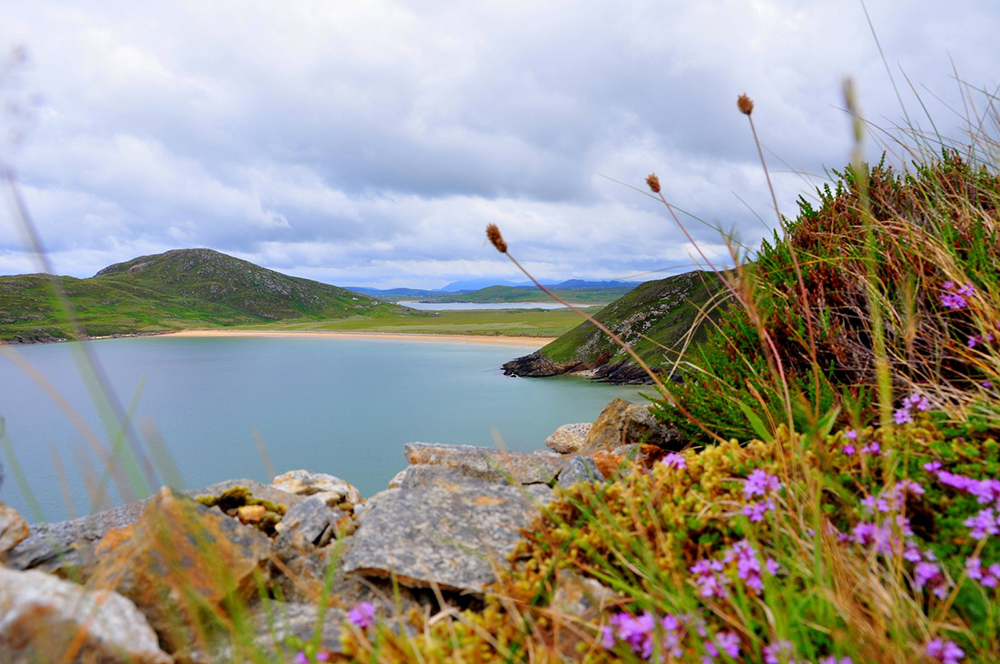 "A trip round the Atlantic Drive in Downings is always rewarding, whatever the weather, and there are plenty of great places to pull in and take a shot.  After taking this picture of Tra na Rossan Bay last summer we will have headed back on into Downings for an ice cream!"  Anne uses a Nikon DSLR camera with various lenses, filters and a tripod to get her shots,  preferring it over a previous Olympus camera she had.
Duntally Nature Reserve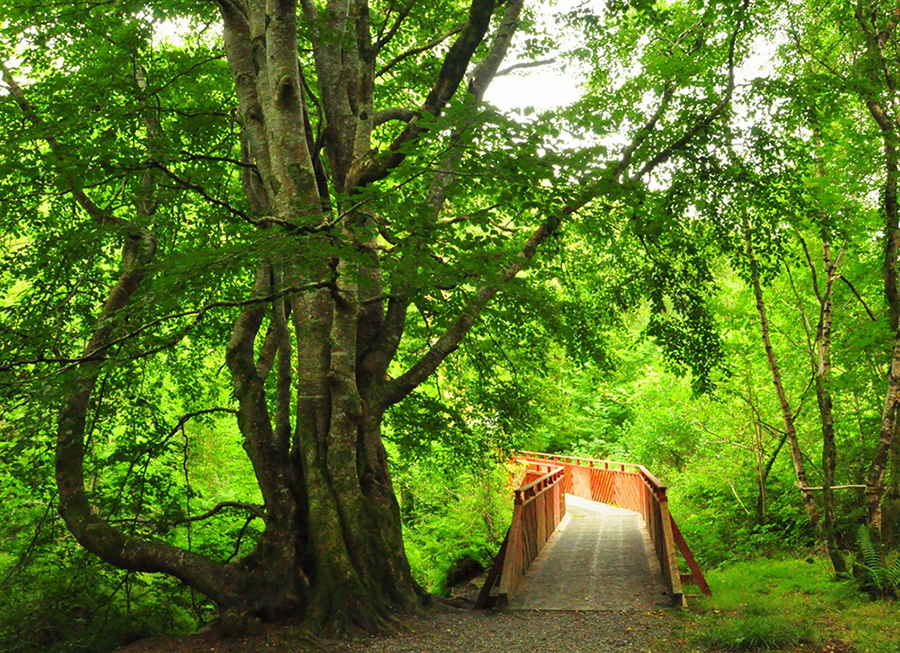 "Duntally Woods is a great place to take the kids," says Anne who was introduced to photography by her father when she was a child.  Now a Triage nurse with Donegal's NoWDoc service, Anne started taking her photography seriously about five or six years ago after switching from film to digital photography.  "Donegal has the most beautiful landscape with its rugged scenery and long coastline.  It's barren and wild, uninhabited, nature in raw form," she says.
Ards Forest Park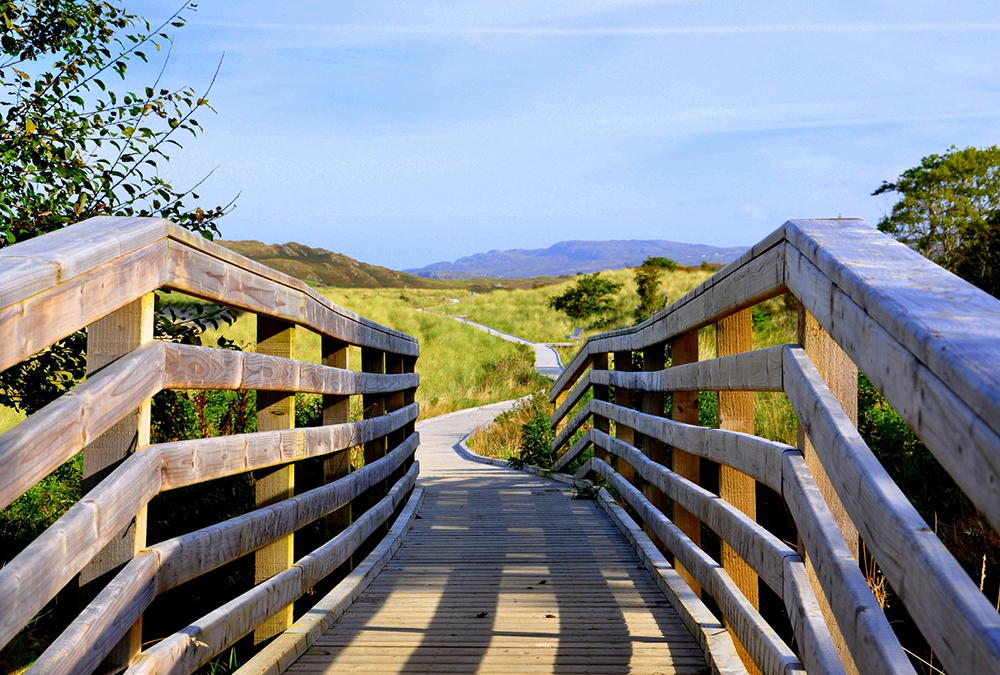 "Donegal is not overly commercialised, populated or developed – it really is unspoilt.  When we're on the beach we often have the place to ourselves which is just amazing – some of our favourite beaches are at Ards Forest Park."  This image is taken of the boardwalk on the Marine Trail at Ards Forest Park.
Two tips for taking great shots of Donegal
I asked Anne for her top two tips for taking great landscape photos in Donegal (after all, we're spoilt for choice with the scenery we have).  Here's what she said:
Tip 1:  The time of day you choose to take your photos is important – early morning or evening is best because that's when the sun is lowest in the sky and the quality of light you'll get will be warm.  This lends itself well to showing the texture of the landscape as well as helping to make the colours more subtle.
Tip 2:  Look for a focal point to draw the eye when you're selecting your shot to enhance the landscape image.  This could be something like a a rock, tree, path or building.  The image will work well if the focal point is positioned to the foreground and off centre.
Anne's work has also been featured in the following exhibitions: Easter Open Art Exhibition 2013 at The Glebe Gallery, Churchill, Imaging Donegal, Letterkenny Photography Club's annual exhibitions, Dunfanaghy local women's art exhibition, Arthouse Gallery, Dunfanaghy and will be part of the upcoming launch of the Donegal film office website.
You can see more of Anne's work here, including her stunning micro photography of flowers and her vibrant portrait shots.